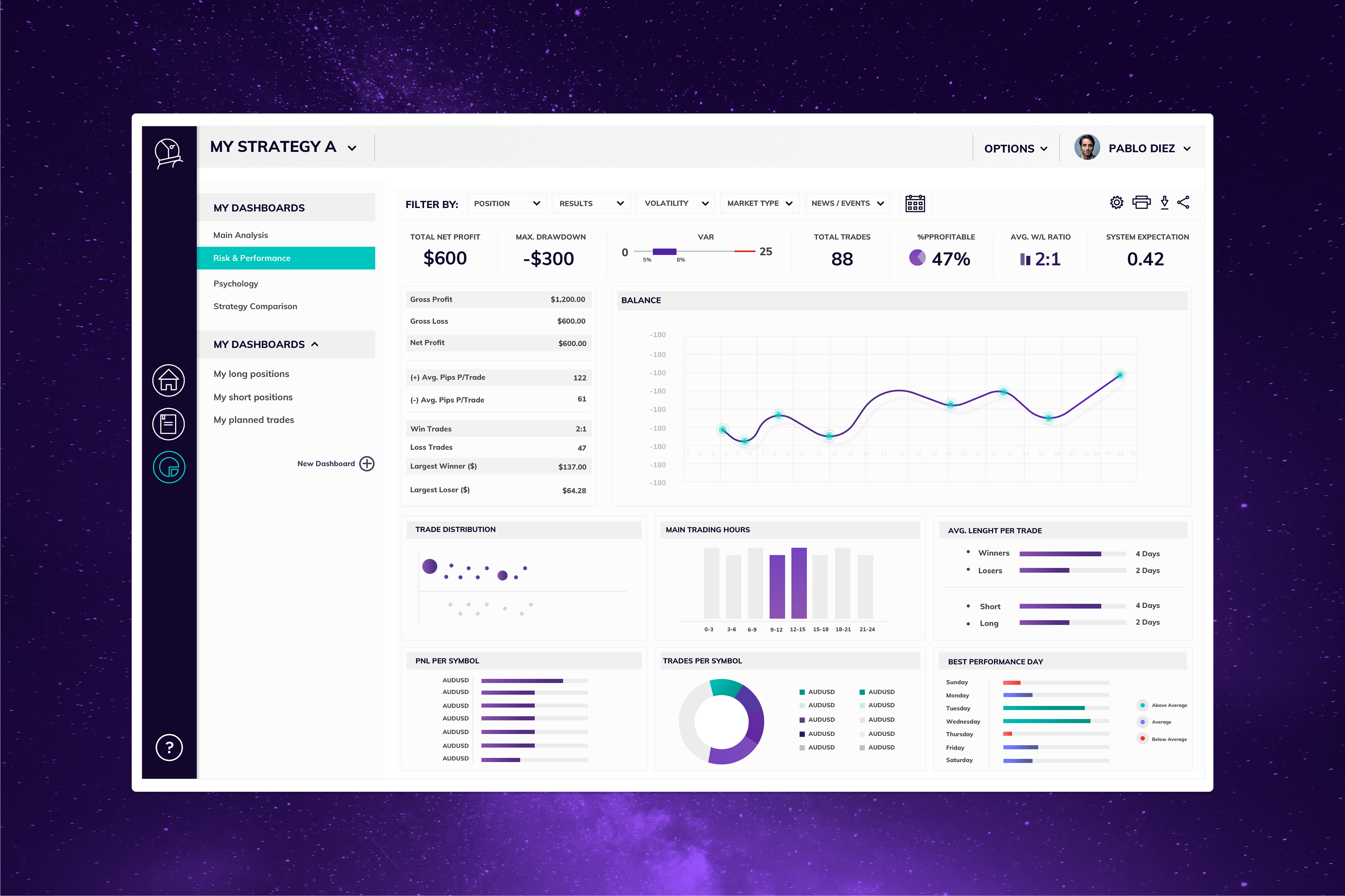 Beginner traders don't know how to keep a trading journal. Many get lost because they don't have the right analytic tools or don't know how to analyze their strategies to see which areas they can improve. Skytrader is a web-based Trading Journal and analysis tool to build robust strategies and improve performance.
Skytrader targets beginners and intermediate discretionary traders that see trading as a career and want to make a living out of it. These people have between 10 - 50 thousand US dollars to trade. They are looking for a second income, and see it as a serious business, not easy money.​​​​​​​
Skytrader Branding Concept
Traders can have a hard time when they are building a strategy. It comes with ups and downs. We wanted to have the feeling of always exploring and having the patience to achieve their goals. That's how the concept of the name Skytrader came up, based on the idea where we associate the resilience of an astronaut with the one of a trader. During the visual exploration, I was looking for references that could help me bring Skytrader visual brand into something mature yet exciting and with a sense of adventure and hard work.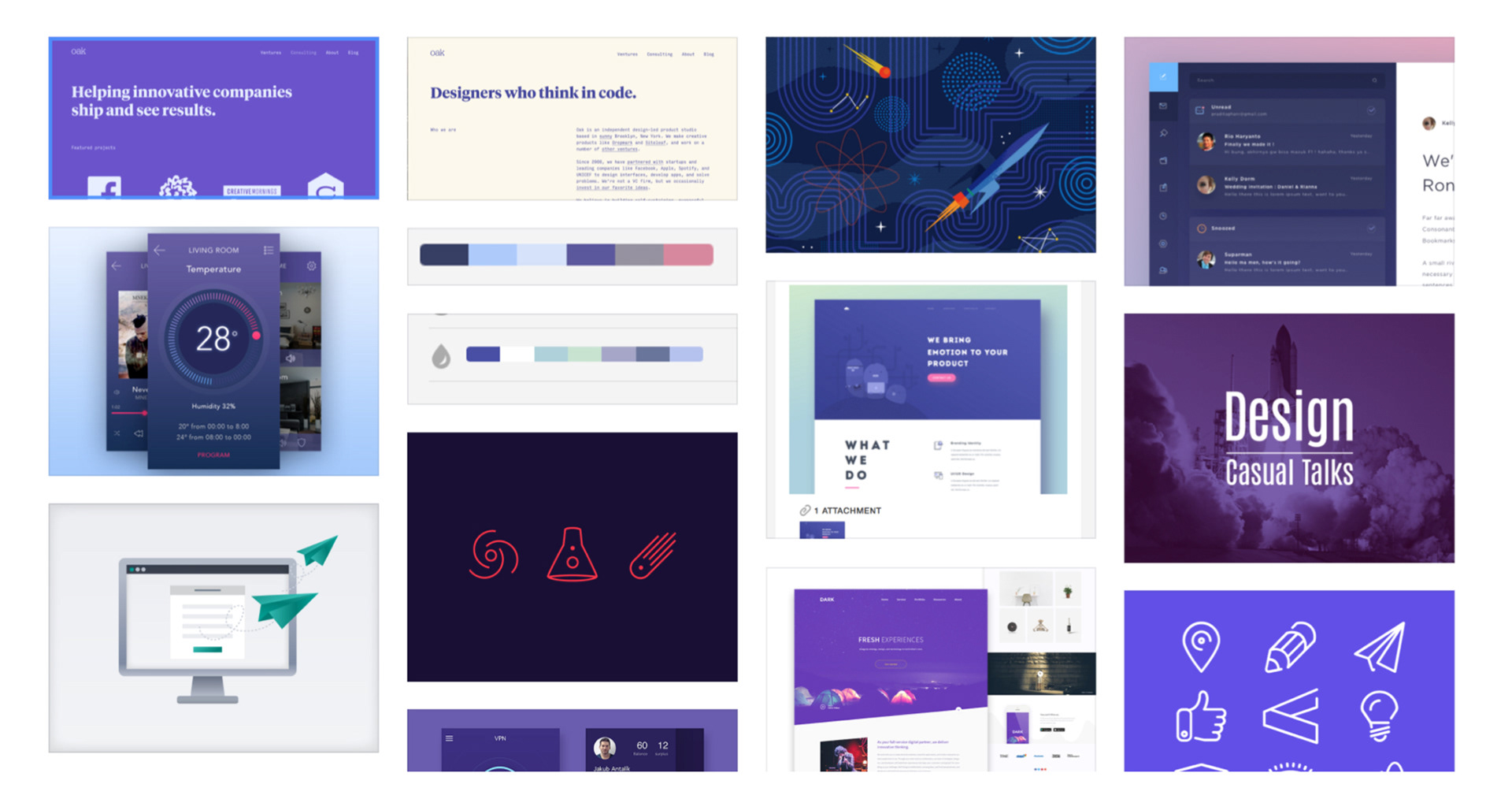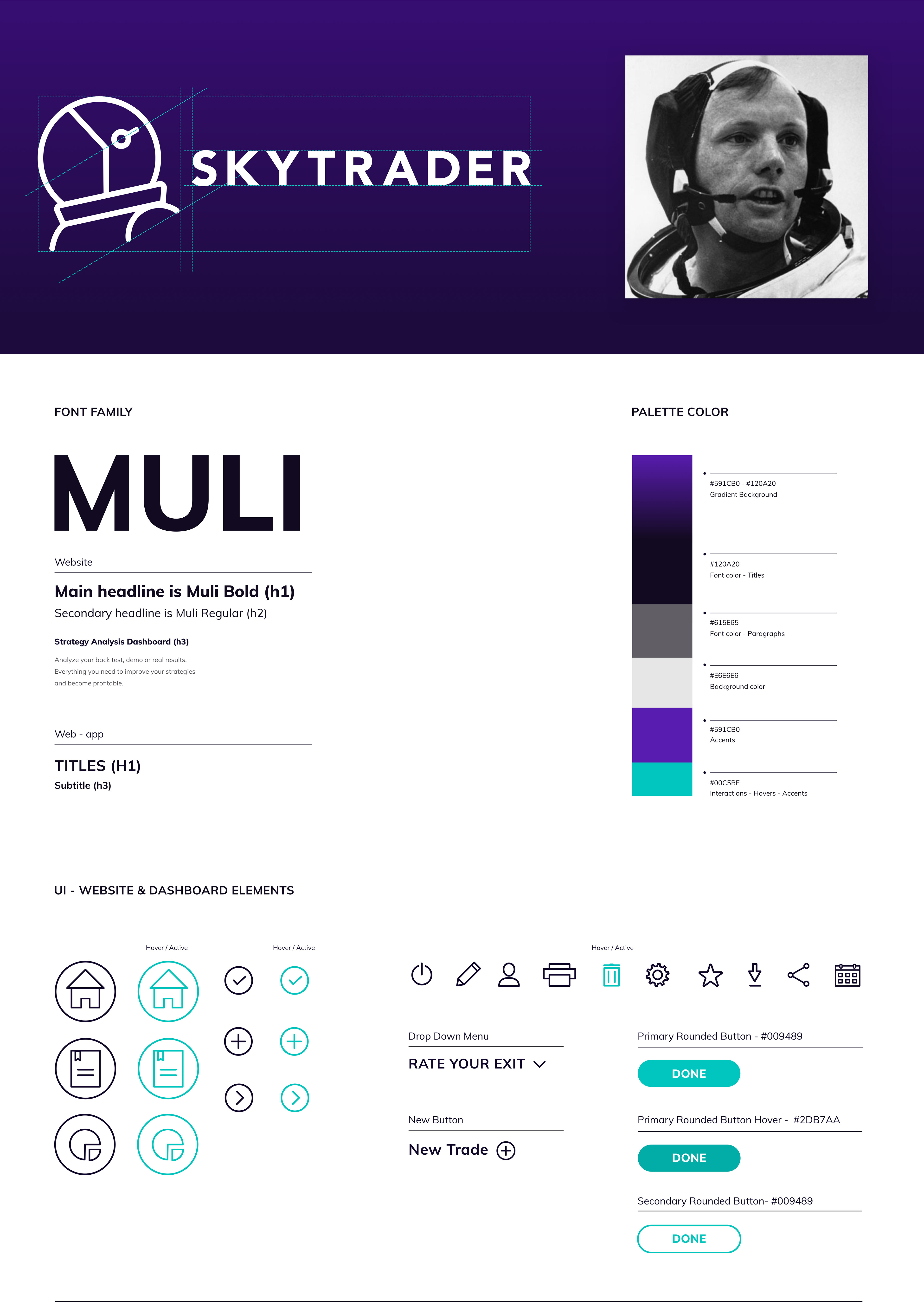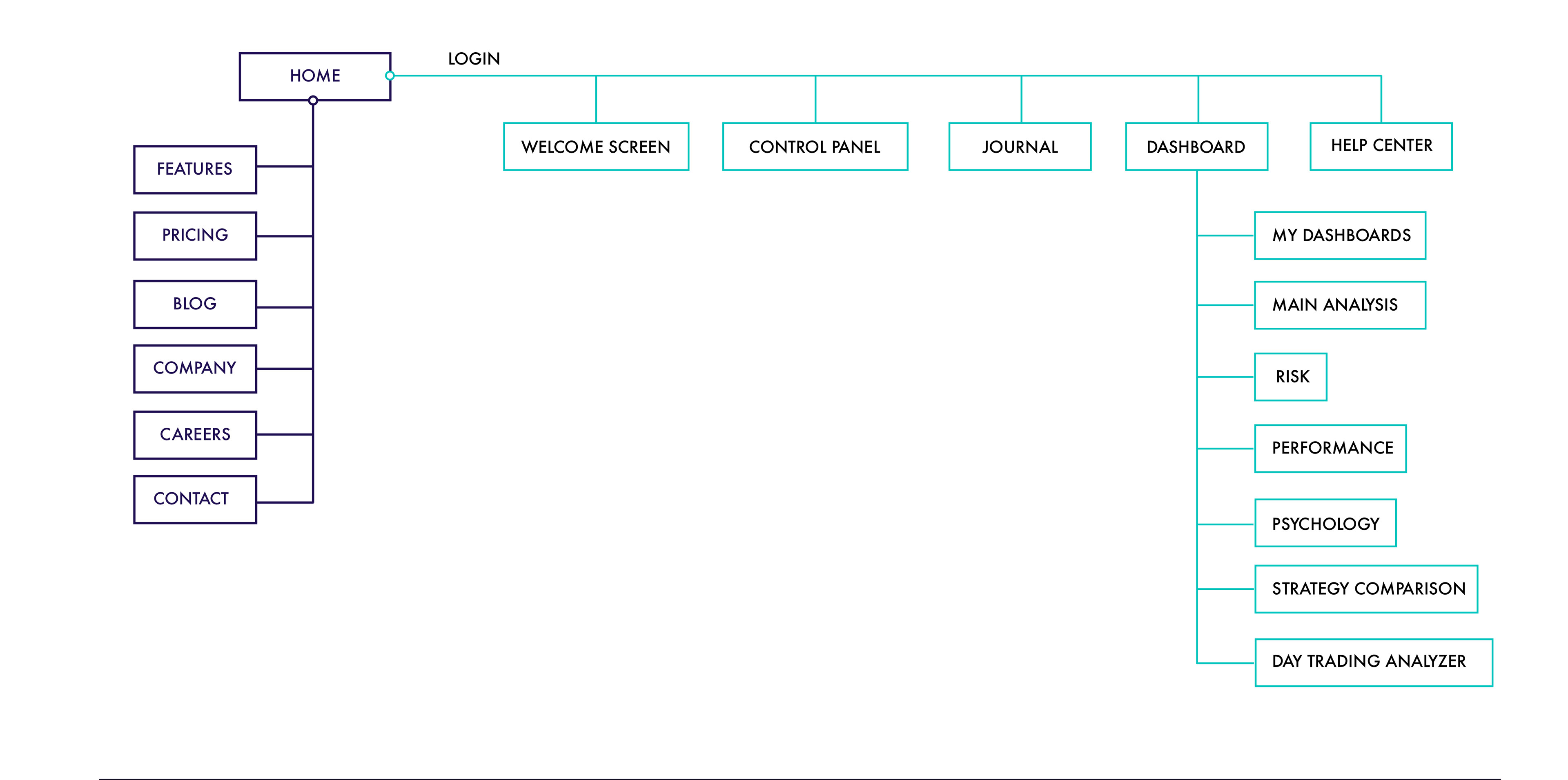 How we tackled the wireframes was by grouping information into modules. After analyzing which modules the user would be interacting versus the modules where they would be consulting information, we started the hierarchy of these components.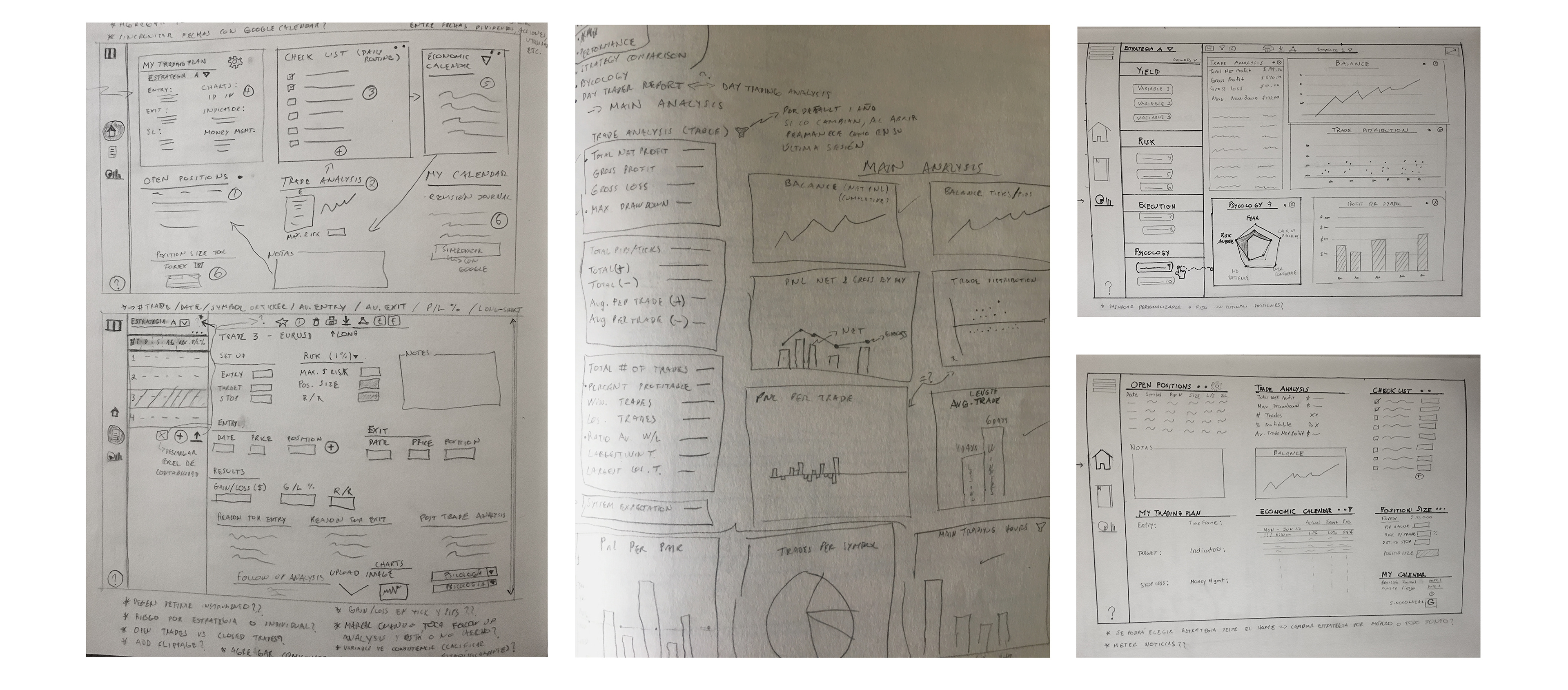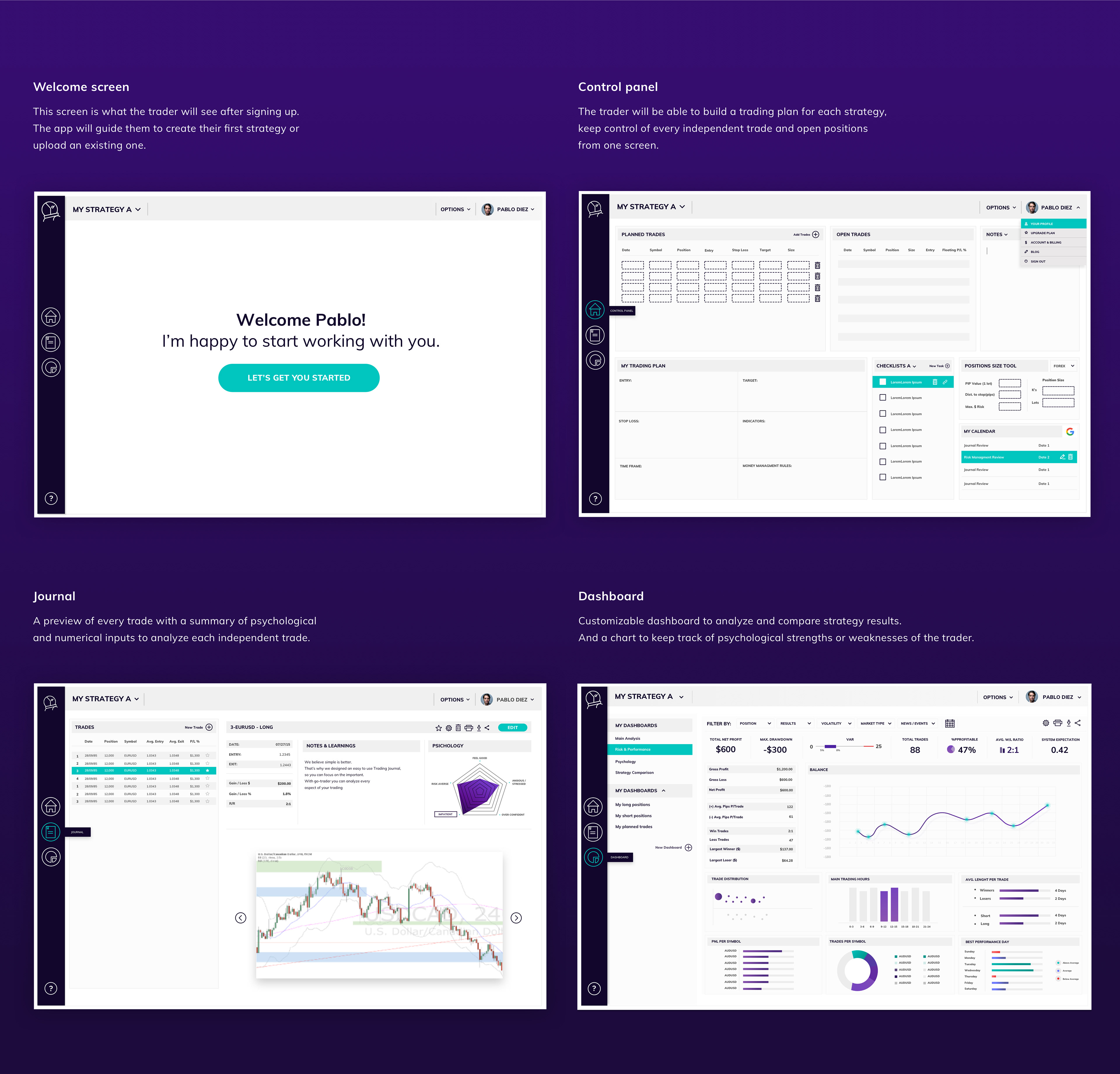 The website helps the visitor evaluate how Skytrader features can help their trading strategies. It explains the benefits of using the app and the difference between plans according to the experience of the user.